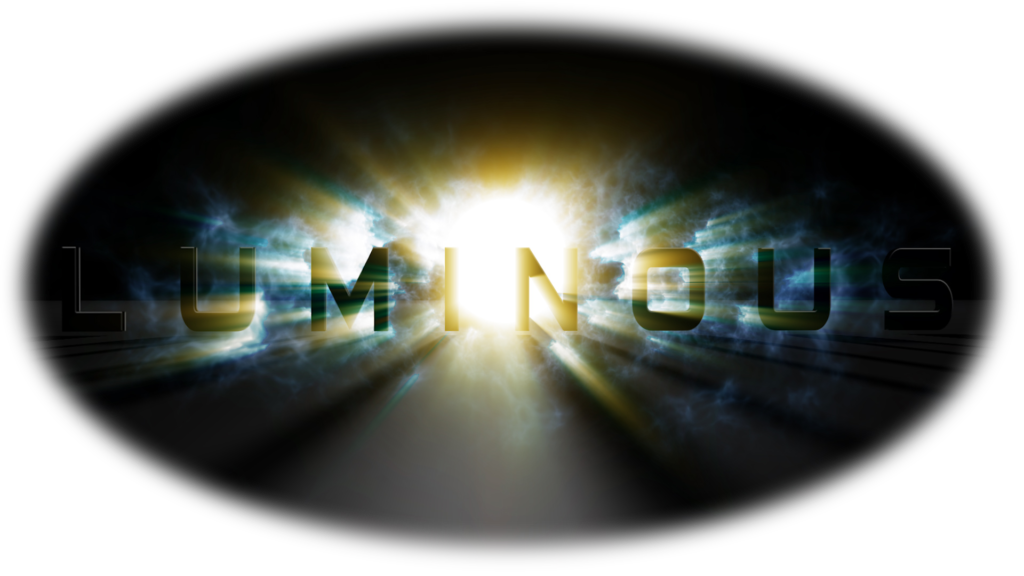 Written and Directed By Than Niles
Running Time: 11 Minutes
Contact: contact.us@bigballoonpro.com
Logline: A restless security guard must decide between his job at the research facility and the fate of humanity.
Expanded Synopsis: In our near dystopian future, Luminous Labs is the premiere facility for new energy and technology research. In one of its endless corridors, we find Lou, a security guard with a chip on his shoulder and a problem: He cannot keep the lights on over his head. To make matters worse, Jaxie, the Luminous Labs artificial intelligence is struggling to hear his commands. Just another day at the office.
Little does Lou know that the beautiful and mysterious scientist, Dr. Sharp, is on her way to his sector of the lab to complicate his world further. There are defining moments in our lives that we have no choice but to face in the moment. Today is Lou's turn.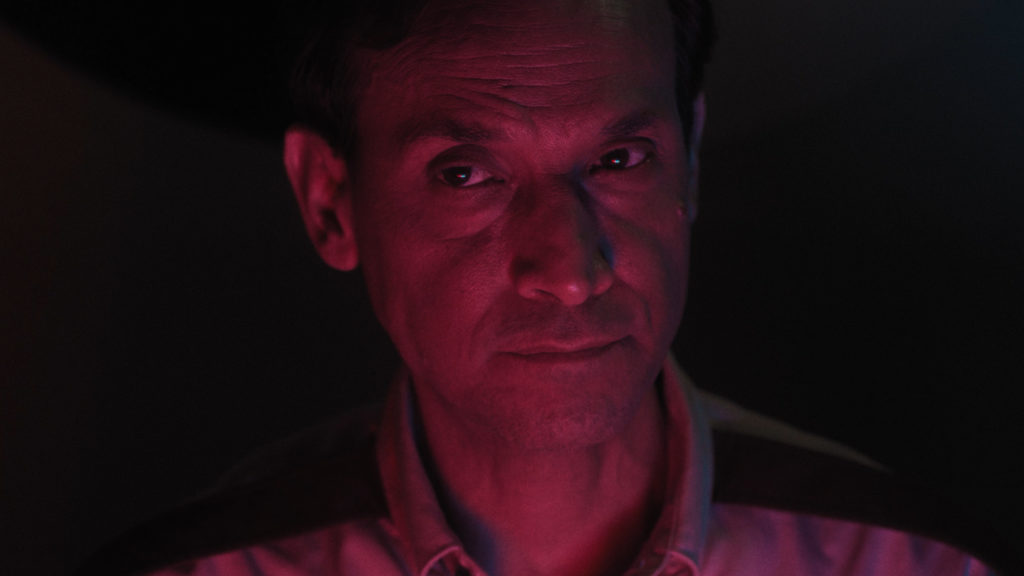 Themes: Luminous, the movie, started from a base concept of "wanting more" and how the definition of "more" is relative to the chaos generator (brain) wanting it. I quite enjoy wanting more: striving and punishing myself for something greater, making myself miserable in the process. That is why I am so hard on my characters. Luminous Labs is a maze I have populated with dissatisfied and mistreated souls, beaten down by the status quo, literally fighting for their lives and needing each other to do it. The short film is the introduction to that game and the process of making it had a profound effect on the feature length work. 
The Protagonist: The character of Lou is a combination of people I have known in my life mixed with touches of my own experiences pursuing the American dream. It is one of the great pleasures of my career so far, having Jesse Borrego (Mr. San Antonio, himself) bring life to the role. I met Jesse on the set of the film Dead Awake (on Netflix now) a few years back and was amazed with his performance and overall demeanor. Looking back after making this project, it isn't every day you have a sci-fi dance number and Jesse from Fame rocking it out. It's just the coolest.
Filming Locally: The whole cast and crew was local San Antonio, with some Austin sprinkled on top, which made for a really fun shooting experience. The industry work in Texas is primarily commercial so getting to live in a bizarro creative playground with my friends for a month, though grueling as Hell, was very fulfilling and I am grateful to everyone involved. Looking forward to the next one.
On Current Times: I wrote the short at the end of 2017 and we shot it in 2019 before Coronavirus was a thing. I have always felt that at the core of an exciting fantasy story are themes based in the world we live in. Luminous, on one level, is a dream-like cautionary look at our future. It isn't fun seeing the darker sides of fiction come true and so often the truth is weirder and more sinister than you can imagine. That's why I think it is good to be grateful for who you have and the time you're given, and watch a sci-if/thriller together in quarantine.
Thoughts on thoughts: Perspective is a powerful thing. These frantic chaos generators we call minds seem to drive the boat and I don't know about you, but being spiritually enlightened is an iffy proposition on a good day. It is more interesting like that. Good stories stem from bad thoughts.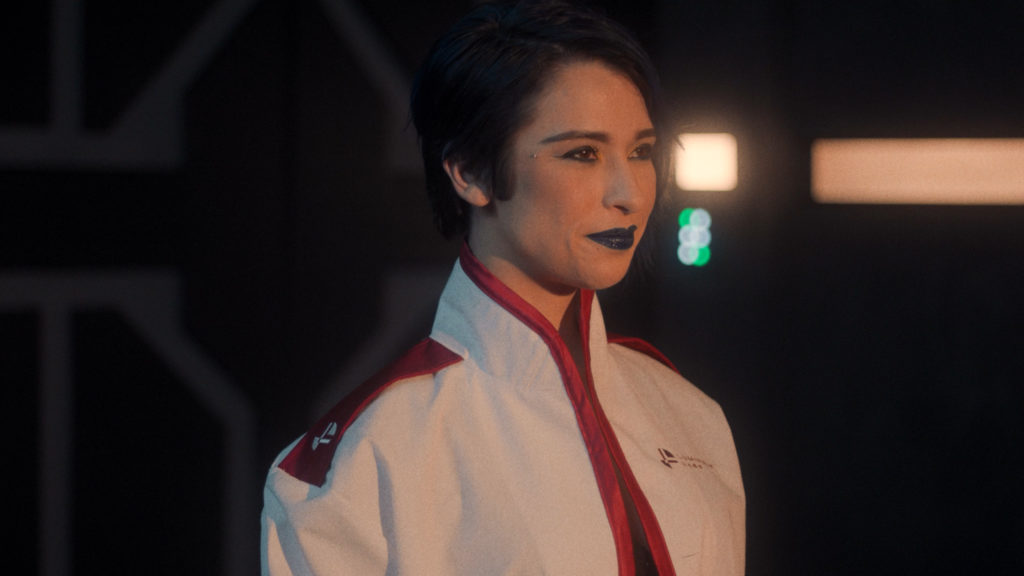 Writer/Director Than Niles was voted best local filmmaker 2020 by the San Antonio Current Readers' Poll. He began Big Balloon Productions in 2008 with the short film A Taste of Honey (a silent noir crime story based on the music of Herb Alpert), and the documentary Of Sheep and Goats (A perspective piece on schizophrenia from a man living in London, England in 2009). His first feature I.S.O: Stand Still (A ghost story about loss and isolation in the hill country) screened at Texas Independent during South by Southwest 2012. After a time producing commercials and working in the camera and editorial departments of independent feature films, in 2017, Than began producing a documentary series for the National Catholic Sisters Project about what Catholic sisters do and their roles in society. The project involved hundreds of hours of interviews with women religious over the course of 3 years. Luminous marks Than's return to directing narrative fiction.
Actor Jesse Borrego was born and raised in San Antonio, Texas. Borrego studied theatre and dance at The University of Incarnate Word. He studied acting at The California Institute of the Arts. In the 1980s, he starred in the TV Series Fame as "Jesse Velasquez," a role he would have for three years. Borrego eventually returned to the stage, appearing in productions at the Joseph Papp Theatre in New York City and The Mark Taper Forum in Los Angeles. In addition to standout stage performances and in films (such as Blood In Blood Out and Follow Me Home), he produced plays, concerts and short films. Borrego continues to be one of the most versatile and resilient talents of our time. Some other credits include I Like it Like That as "Alexis" (1994), Con Air as "Francisco Cindino" (1997), ER as "Javier" (1997-2008), 24 as "Gael Ortega" (2003-2004), Dexter as "George King" (2008), La Mission as "Rene" (2009), Fear the Walking Dead as "Efraín Morales" (2017).
Visual Effects Artist Jarrod Davis began his career at NewTek, Inc. - makers of 3D modeling and animation software while spending his free time learning modeling, animation, lighting and rendering. His first industry job was at Foundation Imaging on a children's show called Roughnecks: The Starship Troopers Chronicles. Eventually, he graduated to working on productions like Superfire, and then the final episode of Star Trek: Voyager and the first season of Enterprise. He joined Zoic Studios (Radium LA at the time) for the pilot of Firefly, and was part of the core crew for the run of the show. They won the Emmy for Firefly in 2003. Afterwards, that team flipped over to work on the reboot of Battlestar Galactica, for which they were nominated for an Emmy. During his time there, Jarrod worked on House M.D, Eureka, 24 and many other film, commercial and TV projects. He now resides in San Antonio, Texas doing freelance animation and visual effects, as well as developing virtual production systems.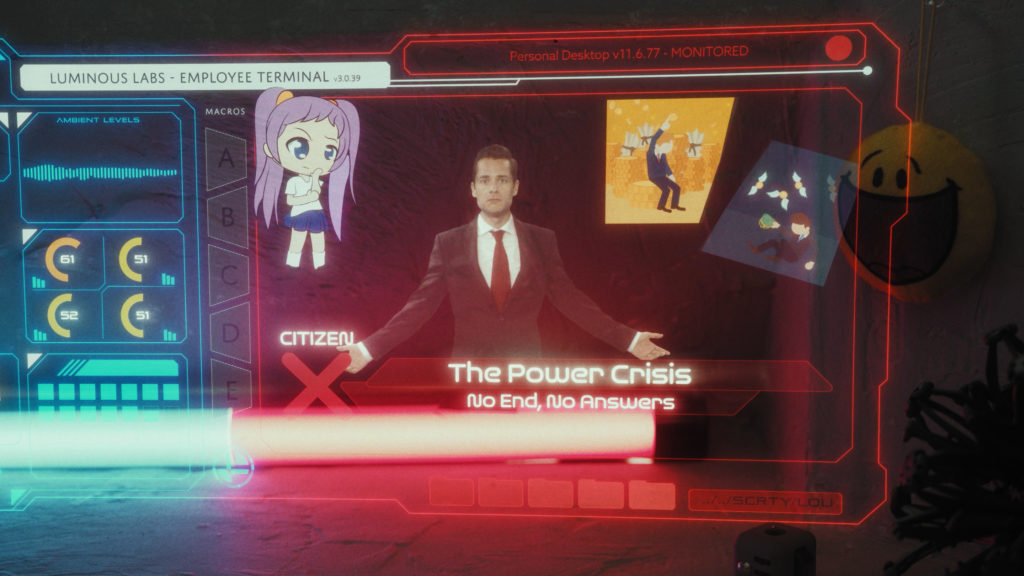 Jesse Borrego as Lou
Desiree Segura as Dr. Sharp
Jonathan Flanders as the Broadcaster
Jaxie Niles Arguello as Jaxie
Kacie Lacomb as Claire
Written and Directed by Than Niles
Produced by Erica Buitron, Mason Hunsicker and Than Niles
Director of Photography is Mason Hunsicker
Visual Effects by Jarrod Davis
Music by Zach Weaver
Sound Design by Alfredo De la Garza
2nd Assistant Director is Wayne Vachon
Art Department is Joscelyne Ponder, Sean O'Toole, Chris Hay, Jonathan Davis, Scott Hunsicker and Ashley Davis
Graphic and Concept Design by Michael Scheel and Chuck Gonzales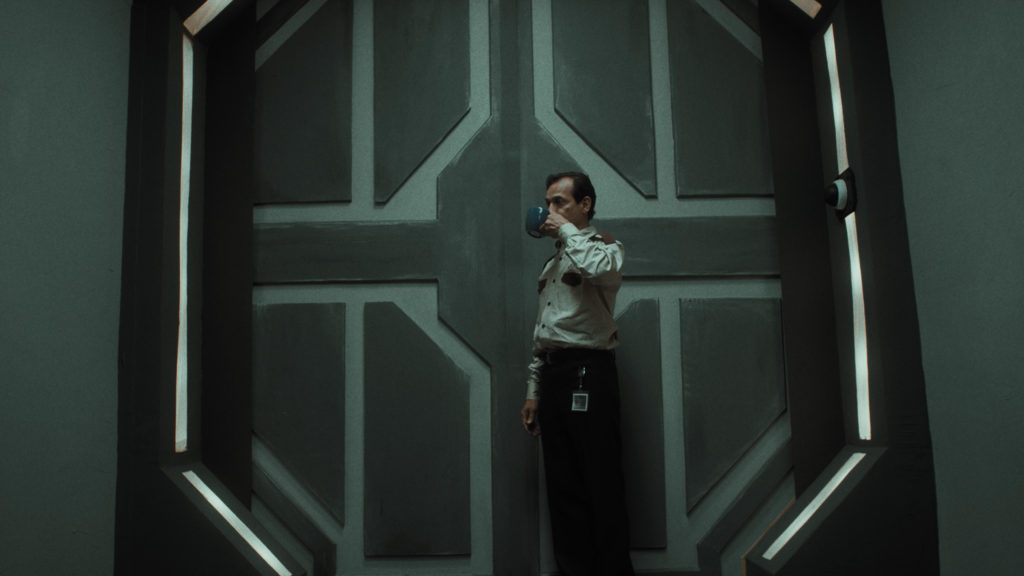 Camera Department is Sergio Ramos, Marco Rabadan, Roger Tam and Kevin Sloan
Color and Vapor FX by Darren Abate
Sound Recordists are Nicholas Chauret and Tyler Hutcherson
Hair and Makeup by Cynthia Hernandez
Wardrobe by Golden Skyy and John Ams
Gaffer is Ryan McMichael
Grip and Electric by Karissa Huighe and Lizardo Reyes Jr.
Grip and Electric Equipment provided by Indie Grip Texas
Additional Equipment Provided by Nelco Media, Alamo City Rentals and Sunbelt Rentals
Behind the Scenes Photo and Video by Miriam Traci, Natasha Straley and Darren Abate
Production Assistants are Ronald Mercado, Joellius Medina, Maria Reed, Juan Rodriguez, Marquese Clark, Danny OK, Jef Fro, Jarius Payne, Daniel Semon, AJ Johnson, Pablo Veliz and David Yerkes
Filmed at "Don't Forget the Music" Studio in San Antonio, Texas
Property Managers are Erica Benavides and Ray Colao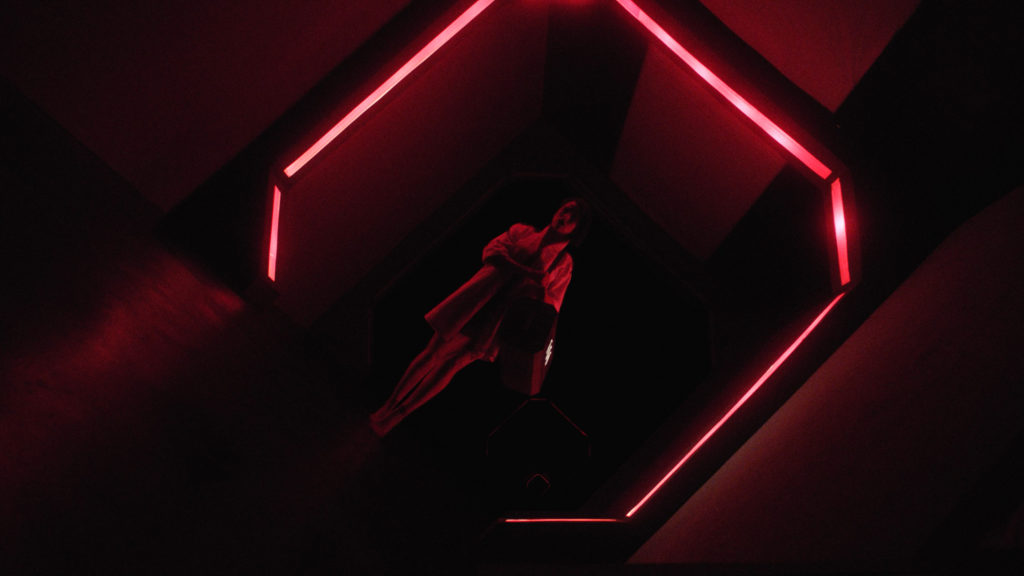 Soundtrack
"Drumdrumdoldrum"
Written and Performed by Zach Weaver
Recorded at Hornraven Studio in Austin, Tx.
"Pirate Song"
Written and Performed by Zach Weaver
Recorded at Hornraven Studio in Austin, Tx.
"Unfair Fan"
Written and Performed by Alfredo De la Garza
Recorded at Sound Crane Studio in San Antonio, Tx.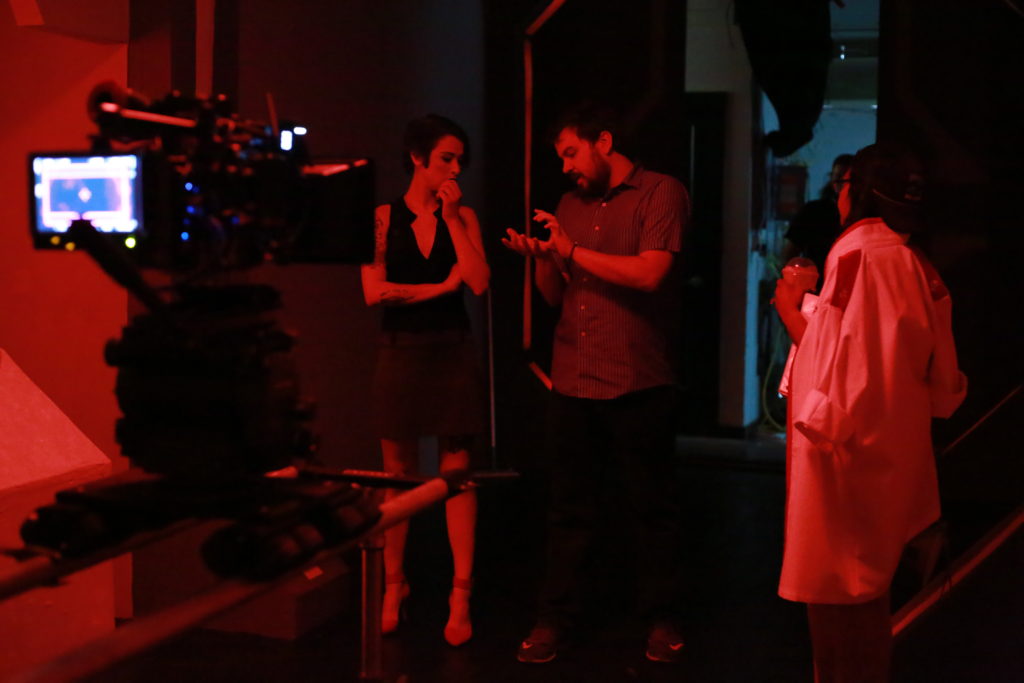 The Producers Would like to Thank
Our friends and family for believing in us, and everyone who put time and effort into making this project a reality.
Thank you to the City of San Antonio's Department of Arts & Culture and the San Antonio Film Commission.
Than would like to thank Natalie, Judy and Earl for being the kind of family that gives someone the courage to pursue their dreams.